Ok, so I have been majorly MIA. I've been busy and caught up in life. Here is a quick update, mainly in pictures. I will try and get my blogging mo-jo back :)
This was me and my bump wayyyy back at 23 weeks in my mum's backyard. I'm now just over 31 weeks.
This is S's hand on my belly ♥
These two cuties have been loving this heater weather :)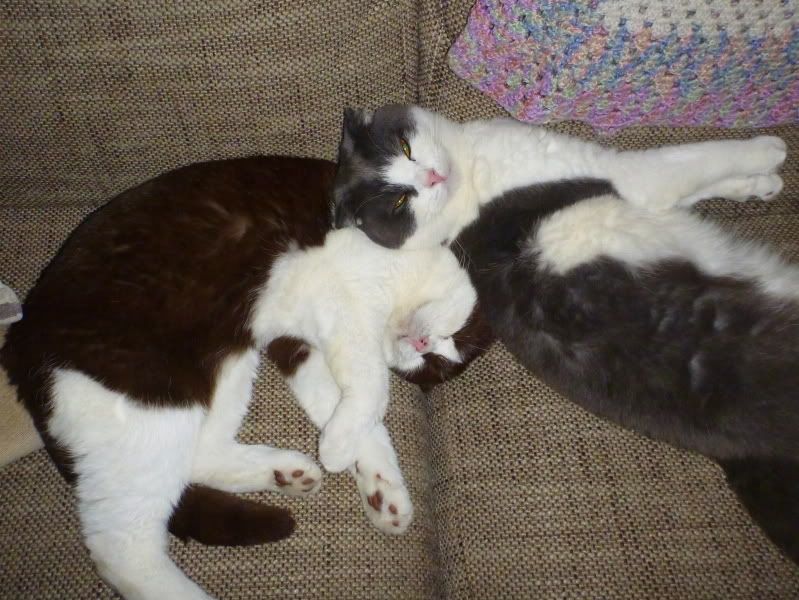 Looking very tired before work at 26 weeks...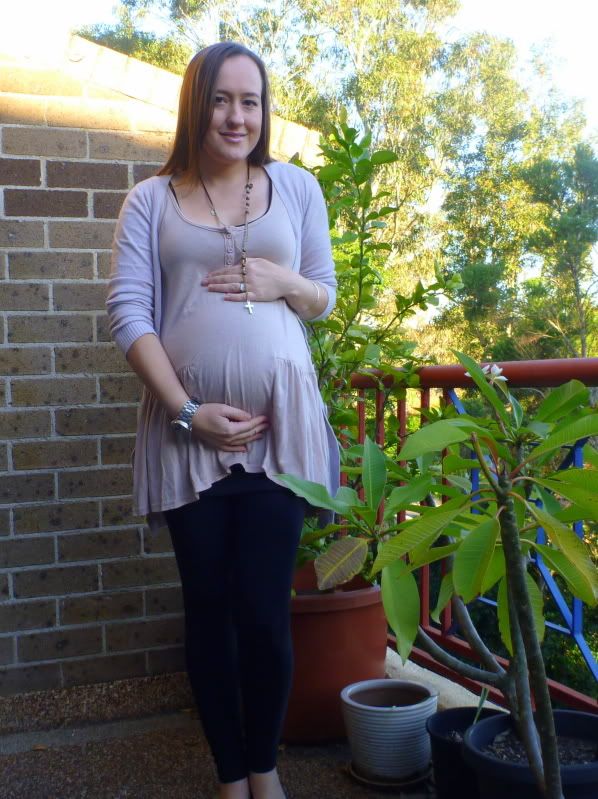 Sleeping was a struggle last week, so I took the day off work and made a massive pot of veggie soup.
I got some things made up with our wedding pics on them. This box is sitting on my bedside table with my jewellery in it... Love this pic :) Also got some photo blocks and an easel made up.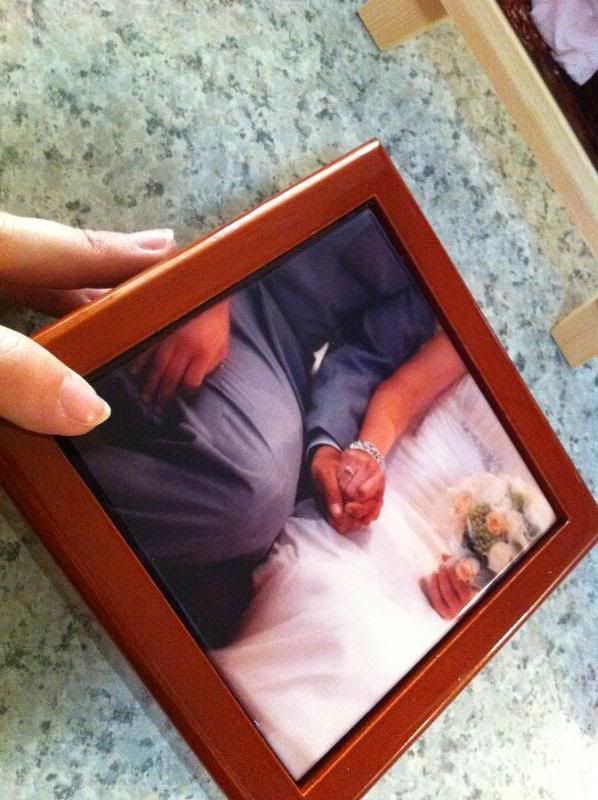 I've been preparing for my baby shower... these are some prizes for the day.
I've been going to aqua natal exercise classes every week. This was the first week, back at 25 weeks. That cossie top doesn't fit anymore... who am I kidding, it didn't fit in that picture either...
I absolutely agonised over grey paint colours to paint bubba's room. I finally painted it this weekend and the furniture is ready to be made up!! I will be doing separate posts on the progress of the nursery.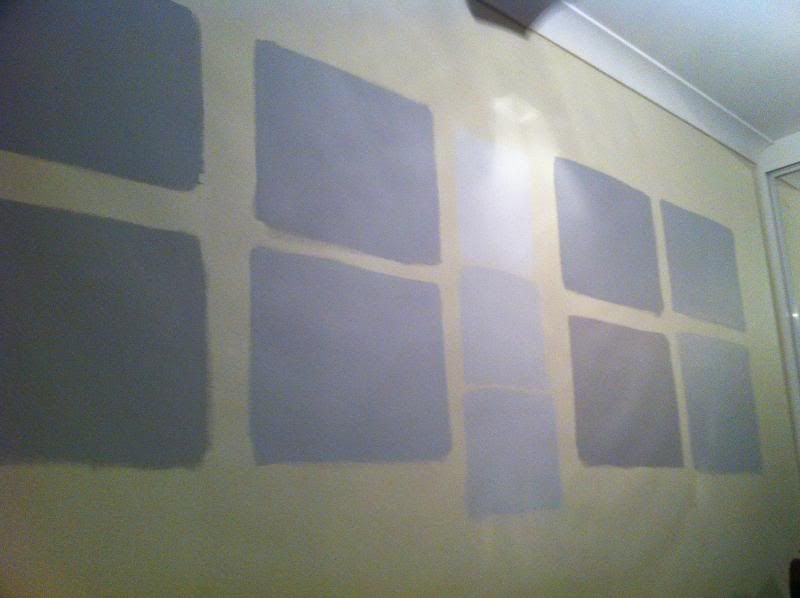 Here is my bump at 29.5 weeks... looking like I'm smuggling a basketball under my top. This makes everyone and anyone feed the need to come and tell me all about how I'm definitely having a boy. Apparently the ball shape means boy. I'm kinda hoping it's a girl just so everyone is wrong, hehe.
Love this little monkey. She likes to sit like people.
Excuse the partial nudity... It's ok coz it's a bubba belly right? Anyways I was all excited that I still fit in my size 6 jeans... almost. Hehe, check out Charli and her devil eyes in the background.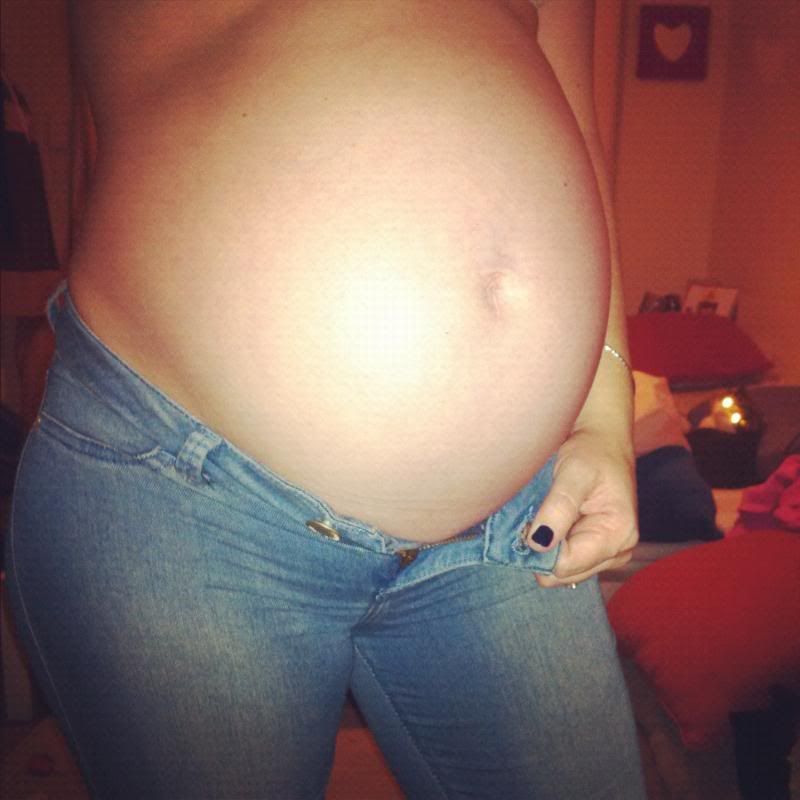 This is in bubba's room :) I'm one day shy of 31 weeks in this one.
I got my hair done over the weekend. The dyed all the blonde and lightness I had going on in there. They cut sooooo much length off and cut some major layers in it too. Oh and my side fringe is back. I have a love hate relationship with that damn fringe. I had just straightened all the mum-style fluffy body the hairdresser tried so hard to put in it.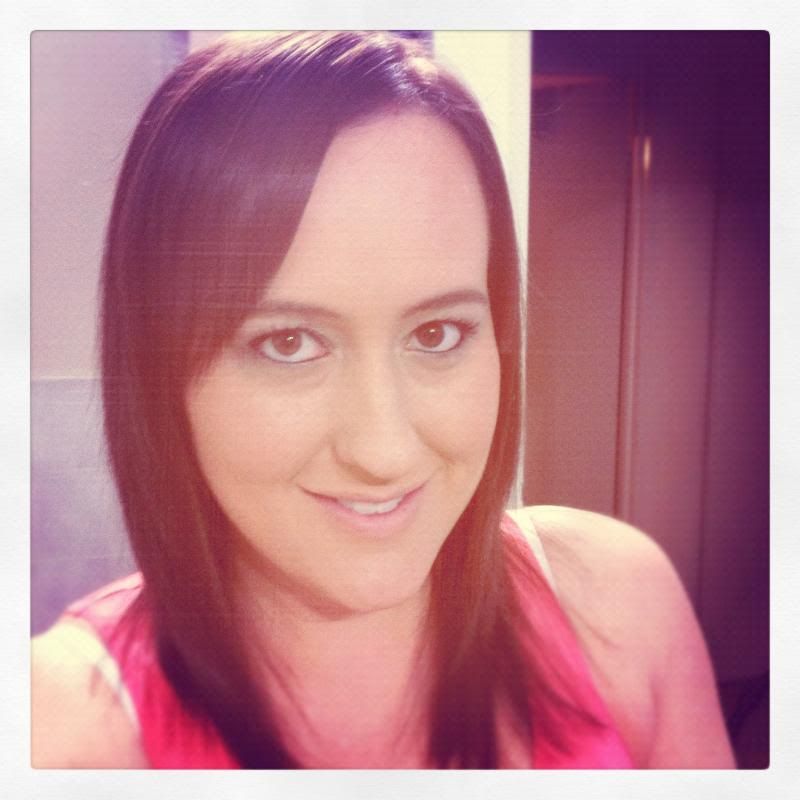 So yeah. I've been busy doing life. Been very focused on my pregnancy and all things baby... been doing a lot of buying too, which I will do separate posts on. I've also been suffering a twisted pelvis (thanks pregnancy!), been going to pre-natal classes at the hospital, organising my wedding album (only 6 months after my wedding, oops!), writing reports for work and packing up my classroom ready for maternity leave. But I am totally going to get back into blogging. It was just so hard to blog when there had been such a gap. Now I feel all caught up, I'll be posting more :)